Bad me, but happy too!
I started another project. Why I think I have all this time I don't know, but busy me, busy me.
Saturday we went to Joanns (and other places too, but who's keeping track, really?). I've been impressed by the shawls I've
seen
lately in blogs and crochet websites, and even wished I had one while I was shivering with fever earlier in the week. In the back of my head I keep hearing
shawl, shawl, shawl, shawl
over and over again, so as we walked to the back of the store toward the yarn, I was wondering if I would find something that would be suitable. I found a few somethings, one that I regret not buying though I don't think I would have used it for the Seraphina shawl. Rick and I looked at the Homespun, and I drooled over the
Bernat PingPong
but didn't think it would work for the gift I had in mind at the time. I'm selfish, I want the PingPong for myself.
We decided on the LionBrand Chenille Thick & Quick in
Scarlet
, which was on sale at the time. It's the first time I've used it, and it is so soft and nice to touch! I took this picture Sunday morning, and the shawl is moving along so nicely that it is bigger now. I think I can have it finished in a few more days, provided we watch movies in the evenings and I can work on it.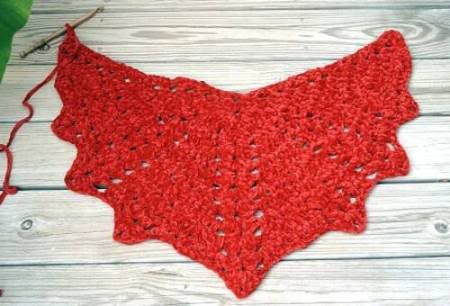 Rick also discovered a huge project bag and insisted on buying it for me. This bag is very large, small projects will easily get lost inside.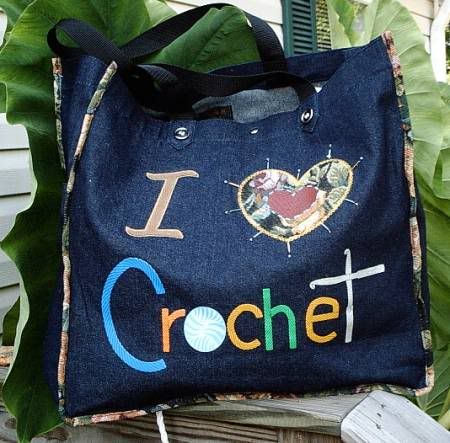 There is a plastic insert which could hold several pattern books, and has pockets too for hooks and scissors, needles, etc. I told Rick it is the perfect place to hide new yarn! :o)