Groovy Crochet
We were planning on going to the county fair today, but it threatened rain so they closed down early. Or, they closed down before we thought they would and so we missed the whole thing. It was very disappointing, but we made the best of it and went downtown to the little antique shops on the Square.
I bought this...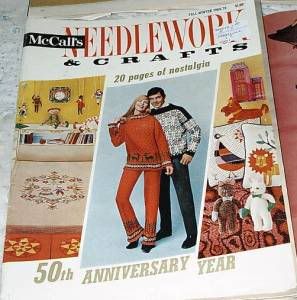 Little bits of everything.
and this...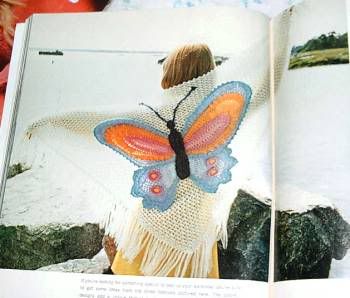 Oooh... a flutterby!
this...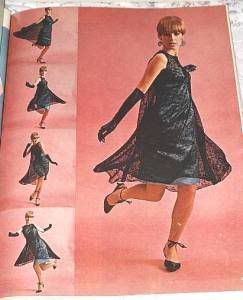 Kicky little knit dress! Love it! Pattern calls for nubby yarn.

and this...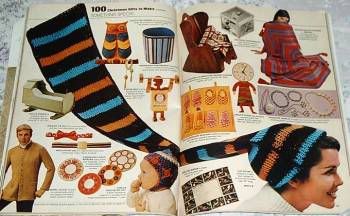 100 Things to make for Christmas - lots of crochet!
...plus a heck of a lot more. Eight different magazines total, all from 1969 to 1971. Some are oriented to crochet and knit, while others are general to all kinds of different crafts. I saw plenty of my childhood memories represented on those pages. LOTS of great shawl and poncho patterns, so run to your nearest antique shop and peer through the magazine racks!
Did I mention they all cost me a whopping $2? Yes, the lady just wanted to get rid of them, but what do I care. Tons of patterns!
I also got my
Interweave Crochet
magazine yesterday. Absolutely wonderful! Rush out and find one today!