dum dum dum dum de doo waaa... Only The Lonely
Last night at dinner, Rick and I enjoyed hearing a Roy Orbison song playing,
Only The Lonely
. I remembered how much I enjoyed
The Traveling Wilburys
and so if anyone is wondering, it is in my disc drive right now. ;o) And I still remember the words, too. I'm going to have to get my favorite Tom Petty album out next -
Wildflowers
. I'm also going to have to get some Roy Orbison.
I've been working on things to send to my Crochetville Secret Pal, nothing earth shaking so don't get too excited, but fun little things I've enjoyed making. I should have the package out in the mail sometime this coming week. I'm still trying to figure out what to do for the final package, but I have a little time.
eBay has become my playground lately, and I've been bidding on the low starting price auctions hoping they don't go out of my price range. Today I got this in the mail, which is the first real mohair I've owned.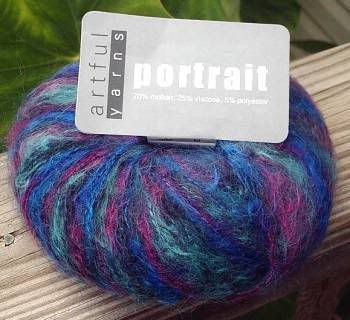 It's only 100 yards, and it could make a nice lightweight scarf for my sister perhaps. If I can part with it, I might decide to keep it for myself. Or, maybe Mom needs a funky scarf to wear to work. :o)