mock tragedy
When I look at what I am currently using to make the pink and lime green squares, this is what I see.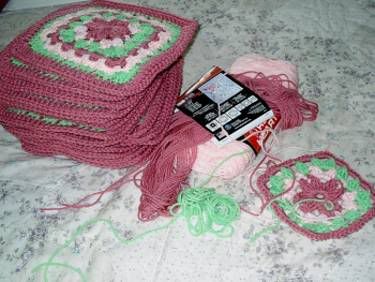 Twenty-one squares completed out of thirty-five, with a small amount of each color remaining. When I dig through my stash, this is what I can come up with.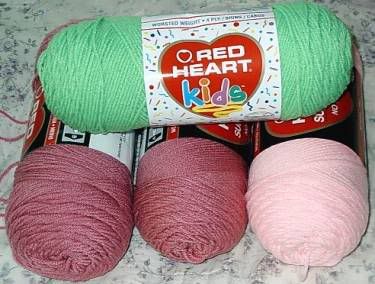 So, I'm declaring a change of plans. I'm adding two more rounds to each square, another round each of dc and sc.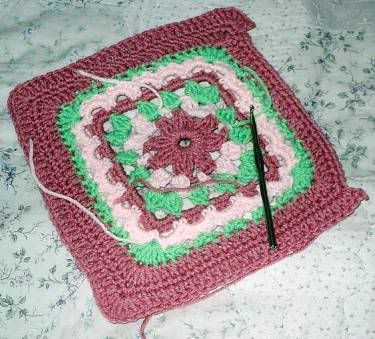 This will make each square bigger, thereby reducing the number of squares needed to complete the afghan. Instead of thirty-five, it will be twenty-four squares total. Yes, I'm totally and completely cheating. I can make a bigger border around the squares when I join them together to make up the additional difference. My fear is that I will run out of lime green well before I finish the squares if I go to thirty-five. The new plan will
thrill
my mother to death as she does not like the lime green in the afghan and has been campaigning hard for me to use a different color. It's difficult to do that, as the request was for pink and lime green. Very unfortunate, but true. I can buy the two pinks without any problem, the lime green is harder for me to find. Besides that,
I really don't want to buy more lime green.
Bleh! I should still have enough lime green to use some in the border, maybe just a round of sc. What joy, what joy, it's almost over!
I love the squares, but am thoroughly sick of the colors.