Pop Quiz
Alright class, get out your steel hooks and white thread. We're making snowflakes today. Now stop groaning, you'll thank me come December! Get out your pattern books and turn to page 4, make the first flake you see. Even if you don't like it, someone else will when you decide to gift it to them.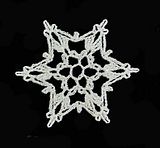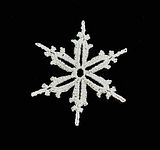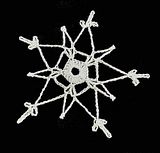 No excuses, now get to work!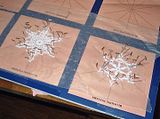 So, how many snowflakes have you made so far? Today is the 22nd Snowflake Monday of 2005, only 30 more Snowflake Mondays and you'll be sorry you waited! It's never to late to make snowflakes, if you start today and make one a week you will have made 30 beautiful flakes to hang from your Christmas tree or give as a gift. Come on, you know you want to!